I, David Hugh Thompson inherited the farm in 1973 (as Ireland joined the EEC) and later the castle in 1998.
It was 2000 before my wife Hazel (nee Jackson Co. Kildare) moved to live in the castle. We called in architect Brian Grubb to assess the building – he found that if we did not repair the roofs within 6 months they would fall in and Castlegarde would be Irreparable.
We decided to put all our funds into preserving this unique historical castle for future generations by keeping the water out. This has been partially successful.
We planned a restoration programme.
Phase 1 – Preserve – keep the water out – roofs and walls.
Phase 2 – Restore the rooms and windows.
Phase 3 – Outdoor restoration of the round towers, coach houses, forge, moat, garden etc.
Phase 4 – Research the history, display artefacts and set up activities to provide money to cover maintenance costs.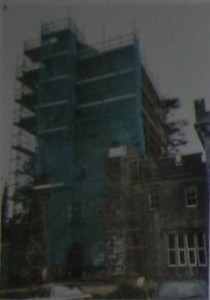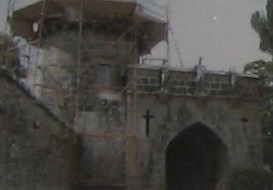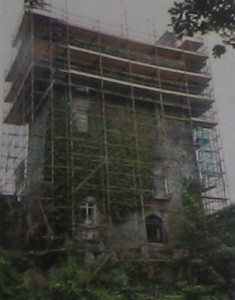 Pictured: Restoration Work on Castlegarde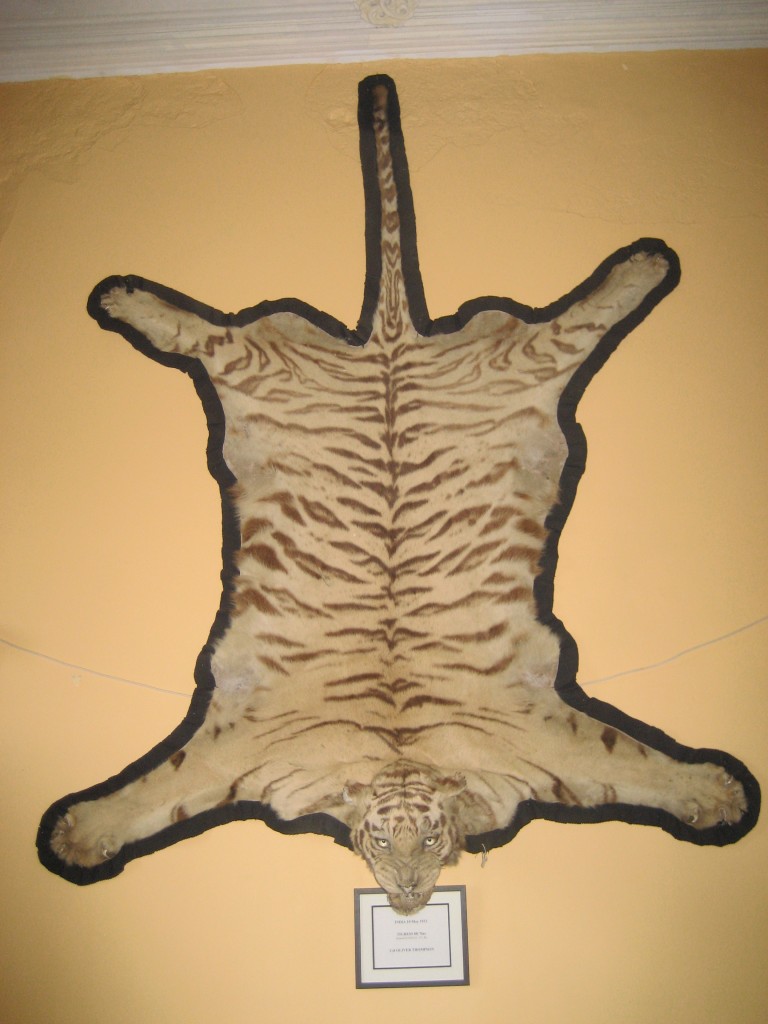 Pictured: A Tigress shot by Col. Oliver Thompson, India – 1932, now on display in Castlegarde
Today we have almost succeeded in keeping the water out; we have restored some of the rooms. We are working on the round tower roof and floors are in, we building up the outer walls and cleaning the surrounds however funds have now run out so only our personal labour can continue the work.
Any help to progress the restoration programme would be very gratefully received and acknowledged. We would like to thank our first contributer Walter Curley (Former American Ambassador to Ireland) for his generous contribution. And now our second contributor Tim and Caroline de Garve, USA.
Contact: David Thompson, Castlegarde, Cappamore, County Limerick
E-mail: davidthompson246@gmail.com
Telephone: +353 (0) 61-381435